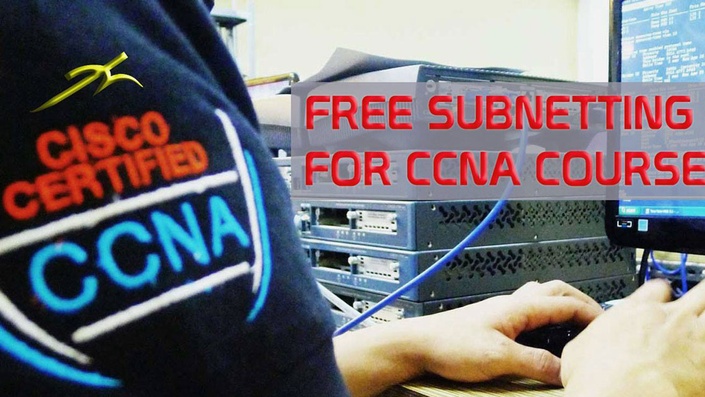 IP Addressing and Subnetting for CCNA (Free Course)
This is the definitive IP Addressing/Subnetting Course you will ever need! Learn everything about Subnetting that you won't learn anywhere and it's FREE!!
Tired of having multitudes of references and books that just bring more questions than answers, more confusion than understanding?

This is the most complete, most in-depth IP Addressing and Subnetting training that you will ever get your hands on!
Over 14 Hours of Training
Language of Delivery: Tagalog - English
This online course is self-paced, and can be accessed anytime anywhere on any devices.

---
Students that are studying for their CCNA (Cisco Certified Network Associate) always discover the IP Addressing section of the exam to be one of their biggest stumbling block.
With this course, let me guide you on how to master IP Addressing. And, discover, that the biggest obstacle of you getting your CCNA is just as easy as 1-2-3!
---
Feeling confident after this free course?
Imagine the Level of knowledge that you'll have after completing
our CCNA Training! Check it out!
Your Instructor
Hi, I'm your instructor for this course. I've been teaching Cisco and Linux courses for the past 10 years. I am a licensed ECE (Electronics and Communictions Engineer), RHCE (Red Hat Certified Engineer), CCNP and CCNA. And my primary goal in creating courses is for my students to not just learn but to understand how the network works, and to apply them in their jobs. I hope that you'll find all my courses enlightening as I've made all my efforts in them to be so!
Course Curriculum
Course Introduction
Available in days
days after you enroll
IPV4 Address Structure
Available in days
days after you enroll